If you are looking for heaven on earth, you are in the right place!
Even the Turkish sultan Suleiman called the city of Pécs as such when he arrived to conquer in 1543; the city where King Louis the Great founded the university in 1367.
Hundreds of years of university past, futuristic developments, history, nature, cultural diversity and innovation meet in the treasured heart of Europe and Baranya, home of an internationally acclaimed medical course for over a hundred years.
The list of world-famous Pécs medical researchers and educators include Pál Heim, Béla Entz, István Környey, Ödön Kerpel-Fronius, Kálmán Lissák, László Cholnoky, Szilárd Donhoffer, János Szentágothai, György Romhányi and Endre Grastyán, to only name a few.
3500 students of 67 nationalities study here in Hungarian, German and English programmes. Our English programme is 37, the German 17 years old. The faculty has 19 theoretical departments and 28 clinics with 500 educators, researchers and professionals, 74 academic doctors and 5 academics. Aside from general medicine and dentistry gradual courses, we offer Master's degrees, biotechnology and PhD courses, and vocational trainings for our students in 33 fields of study. There are 389 elective courses on top of the mandatory subjects, with opportunities in 768 scientific undergraduate research topics.
Our newly renovated clinical centre provides students with bedside practical education in small groups, but we also boost excellent local and international teaching hospital networks and exchange programmes. The practical clinical education is prepared and supported by one of Hungary's excellent Simulation Education Centre.
You can take a look at the transformative world of 3D printing in the 3D Printing Centre, at our supermicroscopes in the Szentágothai Research Centre, or at the National Virology Laboratory, one of the most modern research facilities in Central Europe. The course of the future might await you: the brand new biomedical engineering course.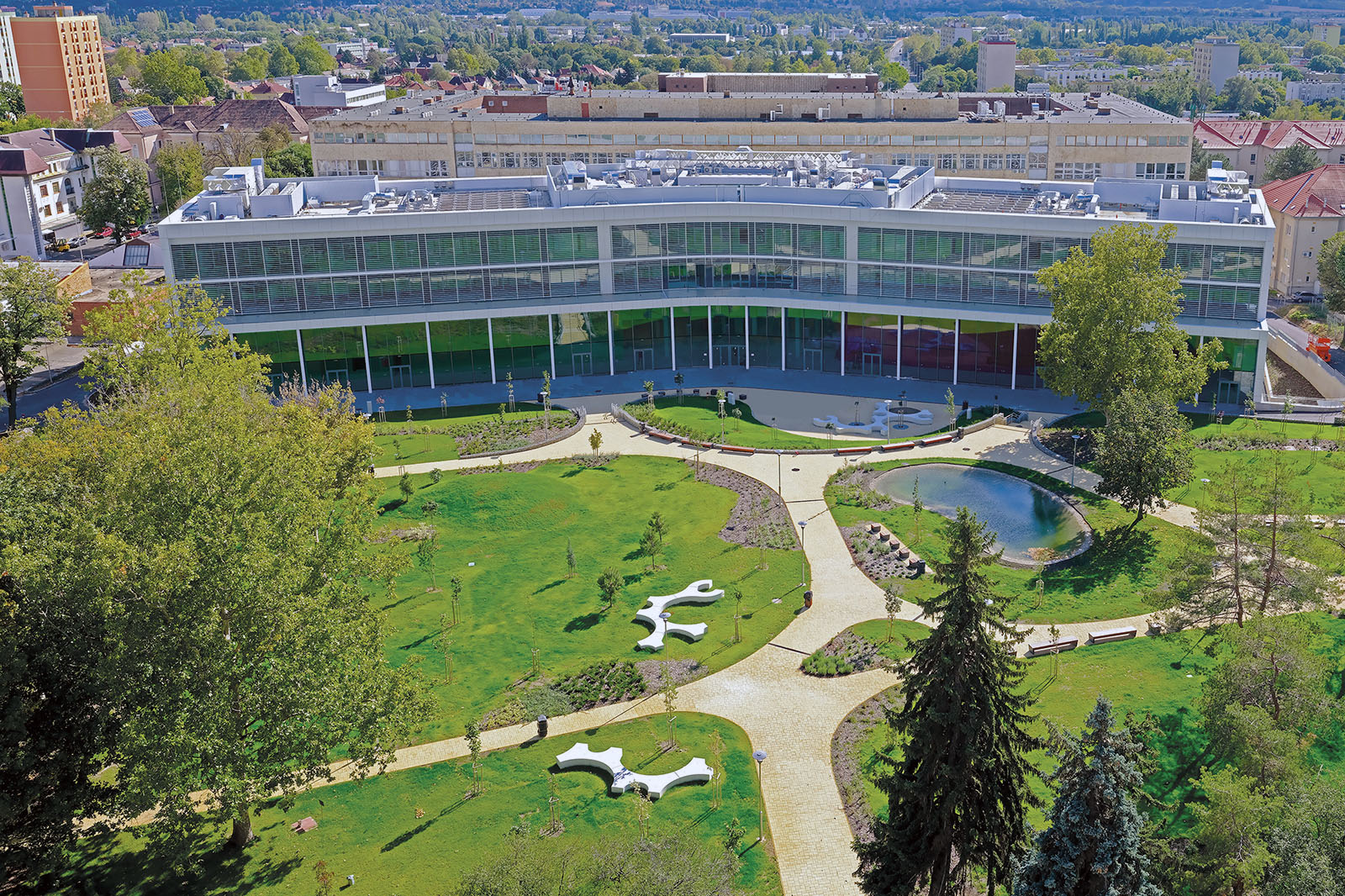 The currently renewing campus is in the heart of Pécs. 7700 square metres of modern research area, where general medicine, dentistry and pharmacy students can study together. Their studies are helped along by the 13.000 square metres of the Knowledge Centre. There are 7 university dormitories and 38 sports clubs waiting for students. All this in a liveable environment, where everything is within arm's reach.
Our multinational university city, the capital of culture at the foot of the picturesque Mecsek mountains awaits you with its imposing cultural centres, sights, countless leisure opportunities and lively, Mediterranean atmosphere!